Remington Tan has 20 years of expertise in marketing and international business.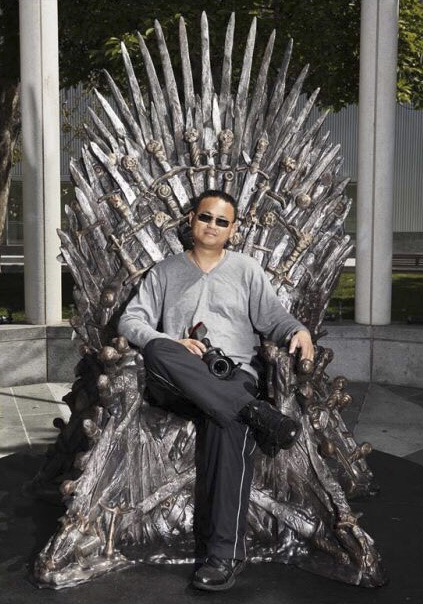 Remington at home
Paszport do Wall Street spoke to securities market expert Remington Tan on why Chinese companies choose to list their stocks in the U.S., and how investors can get a piece of these fascinating companies.
"You can find Chinese stock that doubles in value in one month. You can't find that in American stocks," Tan told Paszport do Wall Street. Chinese stocks can be very exciting--risky but rewarding--for the foreign investor. Tan said that Chinese companies list on U.S. exchanges because they can get higher share prices and face less regulation than back home, though it does require some restructuring on the part of the company.
"There is a lot of government intervention in the market in China, and the U.S. is considered to be much freer, with greater liquidity, and a much better return on investment," he said. "If you like a volatile stock and you want to make a fast return, Chinese stocks are the way to go."
© Christopher Penler/Shutterstock
Tan suggests the rapidly growing e-commerce company Alibaba (BABA ) as a great place to start.
"The business Ali Baba is doing has an unlimited future and growth prospects. It's already so large it sells double the amount of Amazon, but even still, it has so much potential. In China, the older people and people outside cities aren't using it yet. Once everyone starts using it, the business could triple what it is now," said Tan.
"I think the future growth will be tremendous, there's no way to even measure it," he added. Alibaba is quickly moving overseas as well, they have opened shop in Russia, and even an express service in New York. He also suggests learning more about internet companies.
"Because of the language issues of Chinese, the internet there is very much on its own. They have their own Google equivalent, Baidu (BIDU ), and their own social networks such as Renren Inc. (RENN ) and Weibo Corporation (WB ). These companies are traded in the U.S."
Because Chinese stocks can be volatile, and the companies can be unfamiliar to European investors, it's very important to pick several interesting stocks and learn all you can about those companies. While it's possible to get very lucky with one stock, it's also easy to lose. Therefore Tan suggests the following:
"The strategy for a new investor, would be trade less of each stock, but a larger variety. You don't trade one or two different stocks, you trade five or ten. Most stocks go up, it's not so hard to choose," he said.